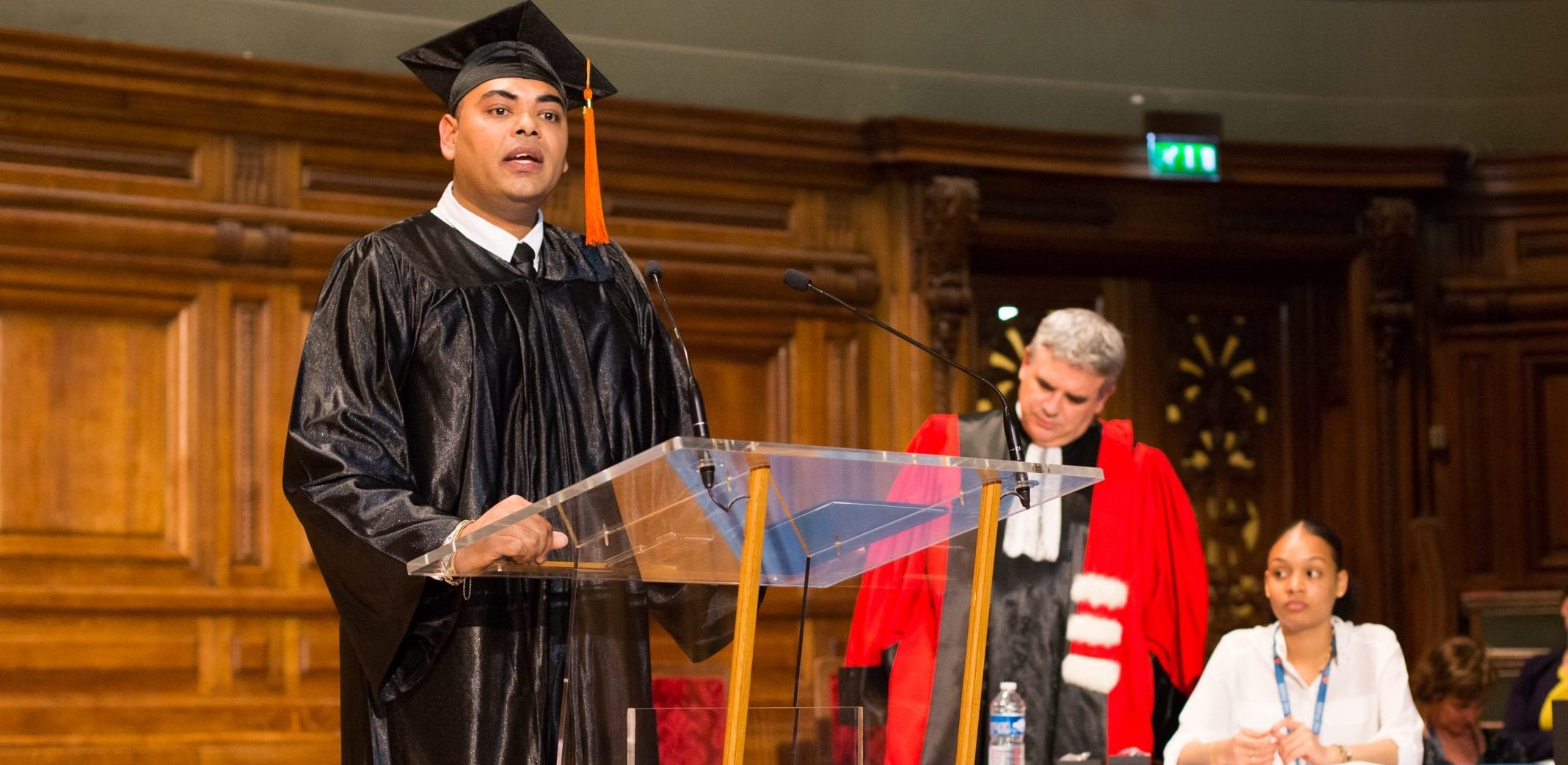 Interview with Manchil Dookee, Master in Finance graduate
Manchil Dookee, Chief Accountant at Transinvest-GCC-Bouygues TP-VSLi (TGBV Ltd), forms part of our first cohort of Master in Finance graduates.
This Master's degree has been ranked by Eduniversal as one of the best Finance postgraduate degrees in the world. It is delivered by IAE Paris – Sorbonne Business School, on a part-time basis, in Mauritius.
We met Manchil shortly after his graduation in Paris to get his thoughts on his experience as a candidate for this Master's degree. Read his interview below.
How did this Master's in Finance degree help you on a professional level?
It definitely helped me grow and learn aspects of Finance that were unknown to me. Given that I was in accounting, Finance came to consolidate the knowledge I had.
From the way this course is structured, we got to discover all aspects of Finance, from accounting, law and economy, to pure finance, bank and risk management, and asset management, etc.
It helped me become a better professional in Finance, and at the same time allowed me to observe the evolution of Finance as it is today.
I also got promoted to a more challenging and interesting position!
And how did it help on a personal level?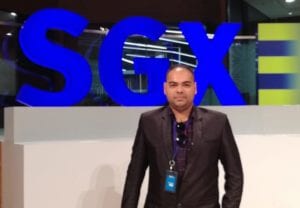 Well, given that it is a Master's from Sorbonne Business School, the way you are perceived by society and by your employer, changes immediately. This gives you a boost of confidence.
And the programme itself shapes and redefines your personality, by giving you the means to work towards your goals. And it helps you see beyond the way you'd usually look at things.
Personally, I would say it helped me grow and test my capabilities, especially my ability to work with others in a group.
How did you manage between work and studying?
When it comes to being both a working professional and a student, I would say that having a proper balance is a must.
As a full-time employee, you have countless of deadlines. I was a Chief Accountant, so it was not too easy to juggle between studies and the number of responsibilities at work. It's not easy, but it's not impossible!
You just need to work really hard and give it your best. Just like you show discipline for your work, you need it when it comes to studying for this degree as well. You have to do a proper planning and stick to it.
You get to attend classes after working hours and on the weekend once a month, plus there are group projects that help you stay focused.
The only thing that matters is not giving up!
What tips would you have for those who want to do this degree programme?
The most important thing is not to take it lightly. It's a very challenging programme – after all, it's from Sorbonne.
But once you apply yourself and stick to a regular timetable, you can manage.
It's also important to keep yourself updated with the latest trends, think further than you are used to, and not hesitate to ask questions to the professors. They are all international experts in their respective fields.
And make the most of this experience to build your network and make professional connections.
What would you say to those who are hesitating about doing this degree programme?
In all honesty, it's the ideal time to make up your mind. The world is changing so fast, and with it, finance is evolving as well.
This Master's degree is a high quality one from one of the most prestigious business schools.
Now is the right time to make a step forward!
It takes time to move up the professional ladder, it's not a guarantee that you will be promoted immediately once the course is over. So, the more you delay this decision, the longer it's going to take you to move along your career path.
If you don't do this postgraduate degree right now, you are going to miss out on opportunities, especially at the salary level.
Any final thoughts you'd like to share?
Doing this Master's degree was a risk that yielded such a return that I could have invested my whole life in it!
I was promoted during the course itself. My directors are so happy with my performance; it's really motivating when they see that they can give you better challenges.
I would encourage anyone in the Accounting, Financial or Banking sector to just go for it!